Your funnel is composed of different page types. Each type serves a different purpose.
Product Page
Product pages are used to display information about your product and offer. Your customers can learn about your product, features, testimonials and reviews.
Most importantly, this is where the customer can choose a product variant and click the buy button to go to the checkout page.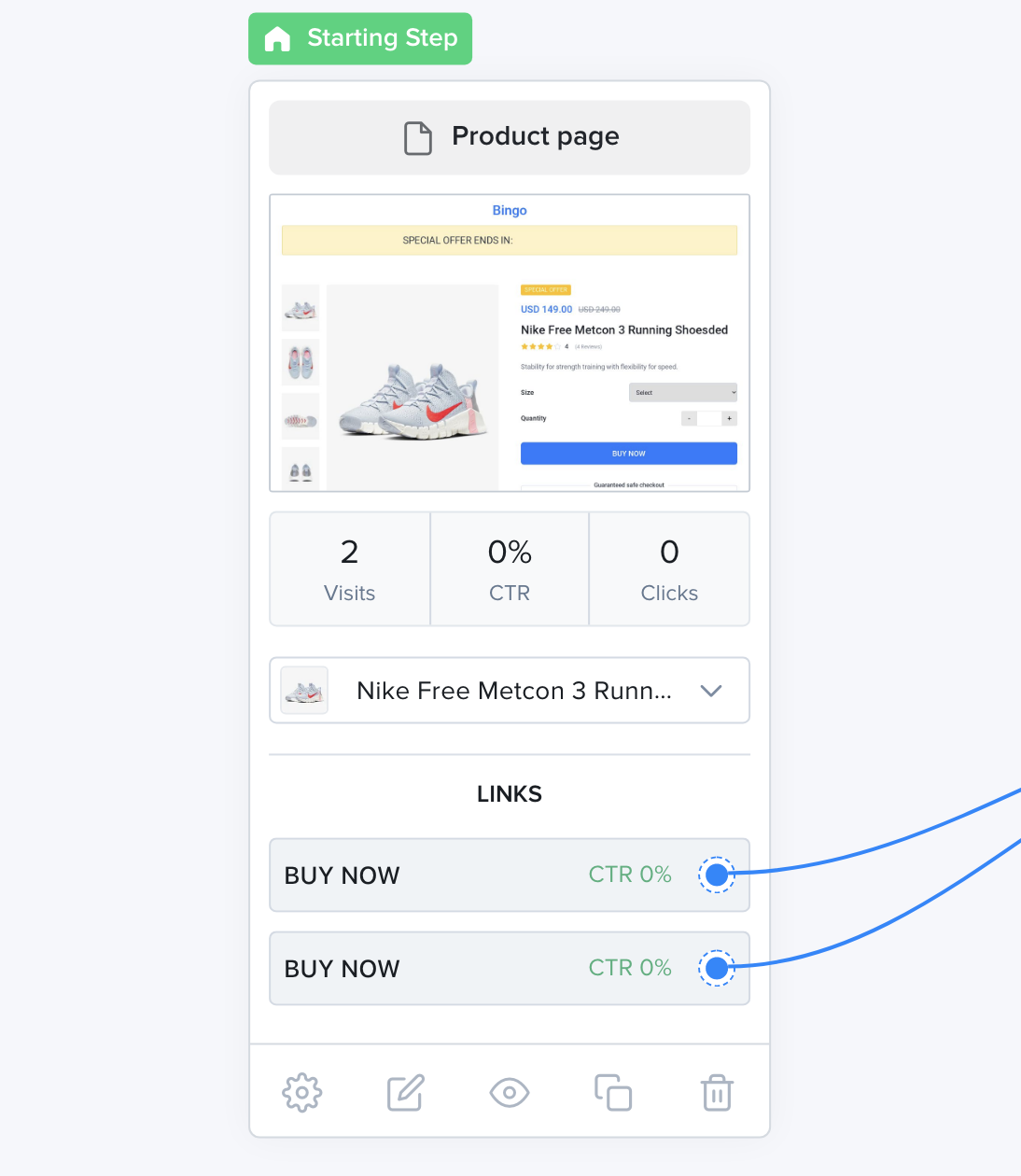 Checkout Page
The checkout presents the customer with a checkout form where they can enter their personal information and pay.
The product page is also home for the Order Bump. An optional offer that you can setup on the product page.
The Order Bump is a great way of increasing your average order value.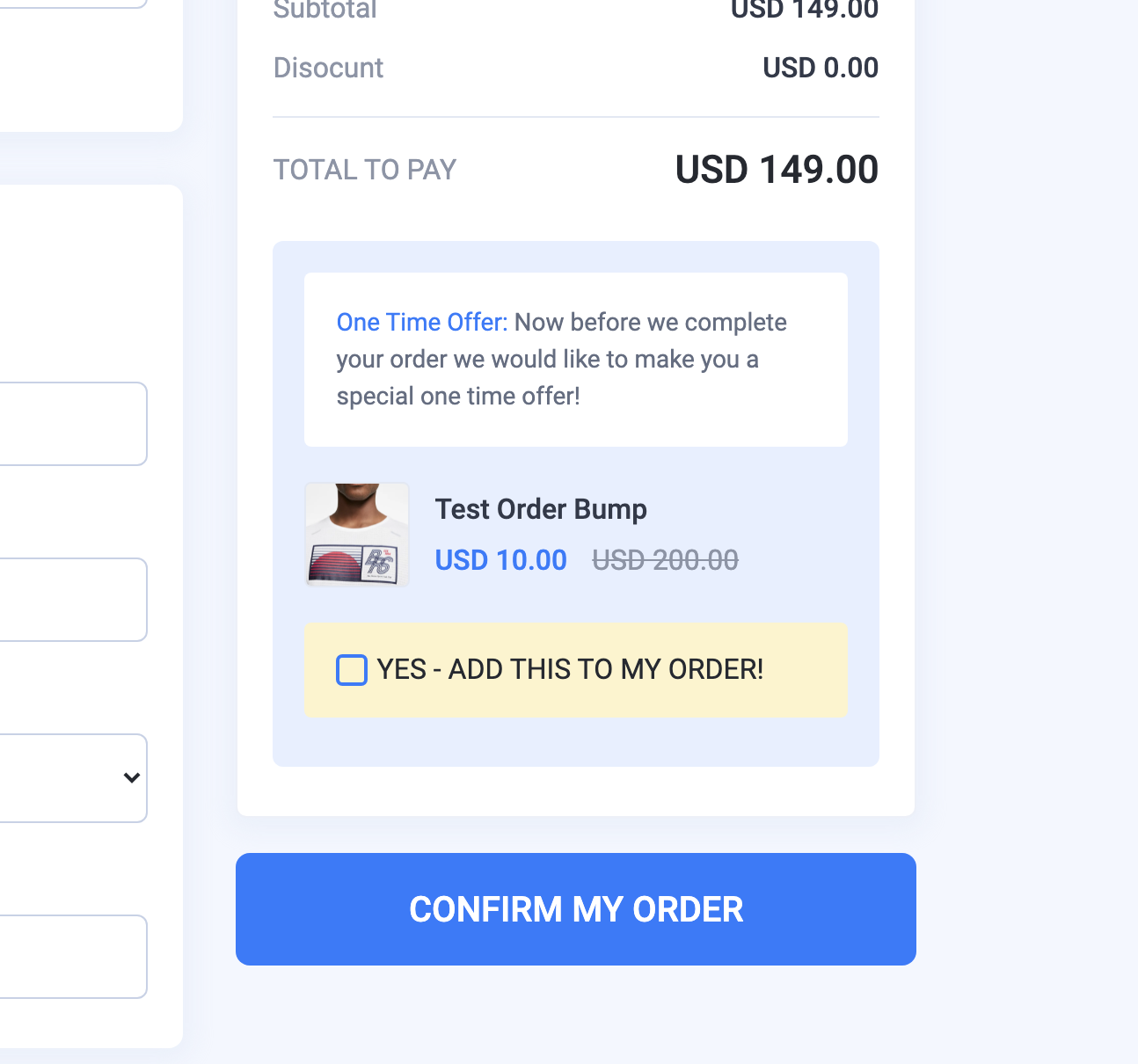 Upsell Page
After the user has purchased the first product on the Checkout Page, Upsell Pages allow you to offer additional products to your customer.
Another great way of increasing your average order value using One Click Upsells as the user does not need to re-enter their payment information.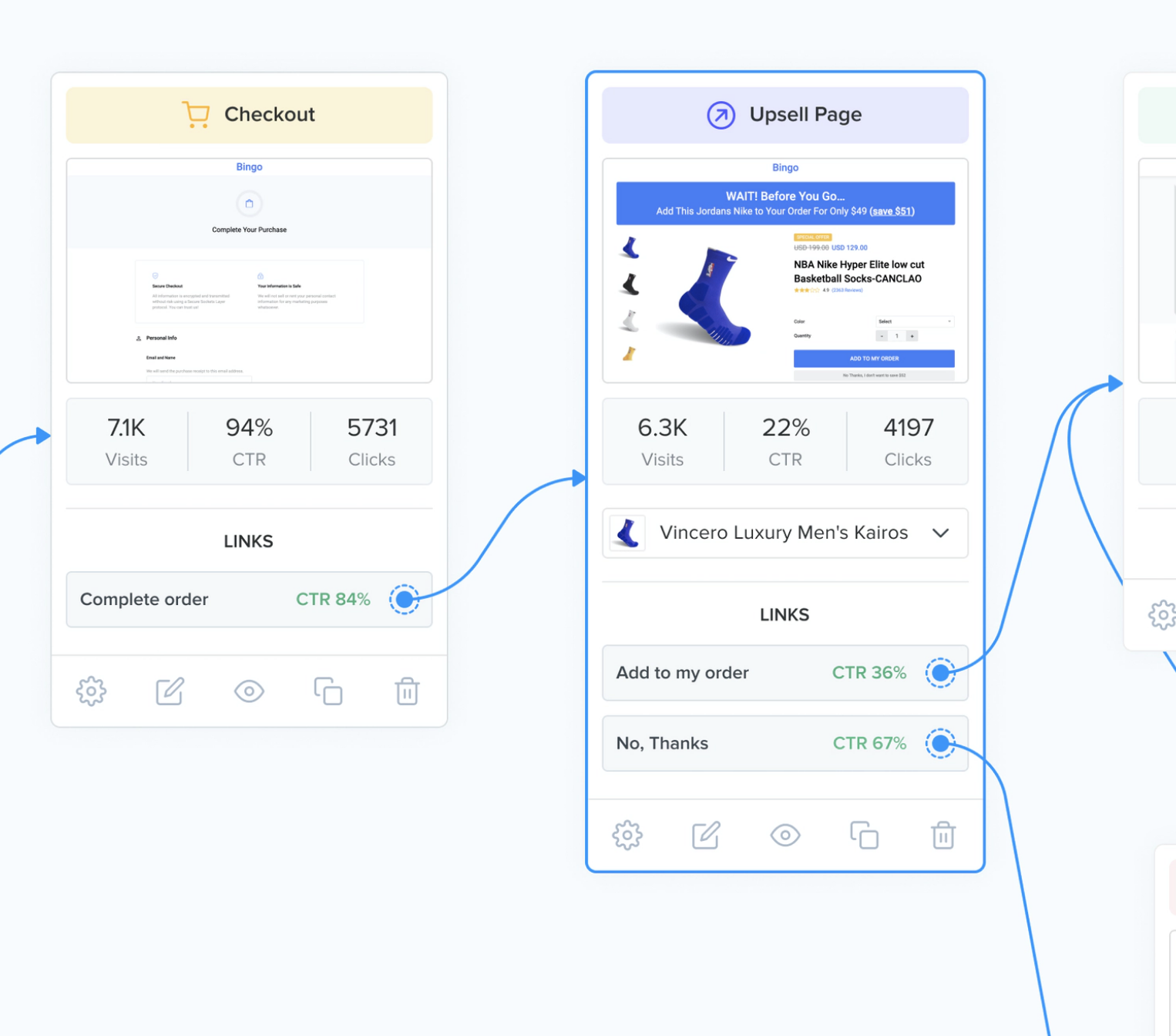 Downsell Page
Similar to Upsell Pages, Downsell Pages let you offer a better deal if the user declines an upsell offer.
Article Page
An Article Page is a page that talks about your offer in a way that is not "salesy". The page is similar to a blog post and can be used to warm the customers before presenting them with the product page.
Squeeze Page
Squeeze pages are used to collect leads information from your perspects like their name, email or phone number in return for a lead magne that they can collect n the thank you page.
Thank You Page
After selling a product or collecting a lead, the Thank You page is the last step of your funnel where you thank the user for purchasing or for subscribing and give them information on what to do next or what to expect.
Generic Pages
A generic page is a page that is secondary to the functioning of your funnel. These are typically used for the legal pages or for the contact page.
Generic pages don't appear inside the Funnel Builder's main area. Instead, they appear on the sidebar under "Generic Page".