Segments are a way of organizing your contacts into groups.
Each segment can include or exclude contacts based on their tags.
You can set your contacts tagging from the subscribe button or the buy button inside the page builder.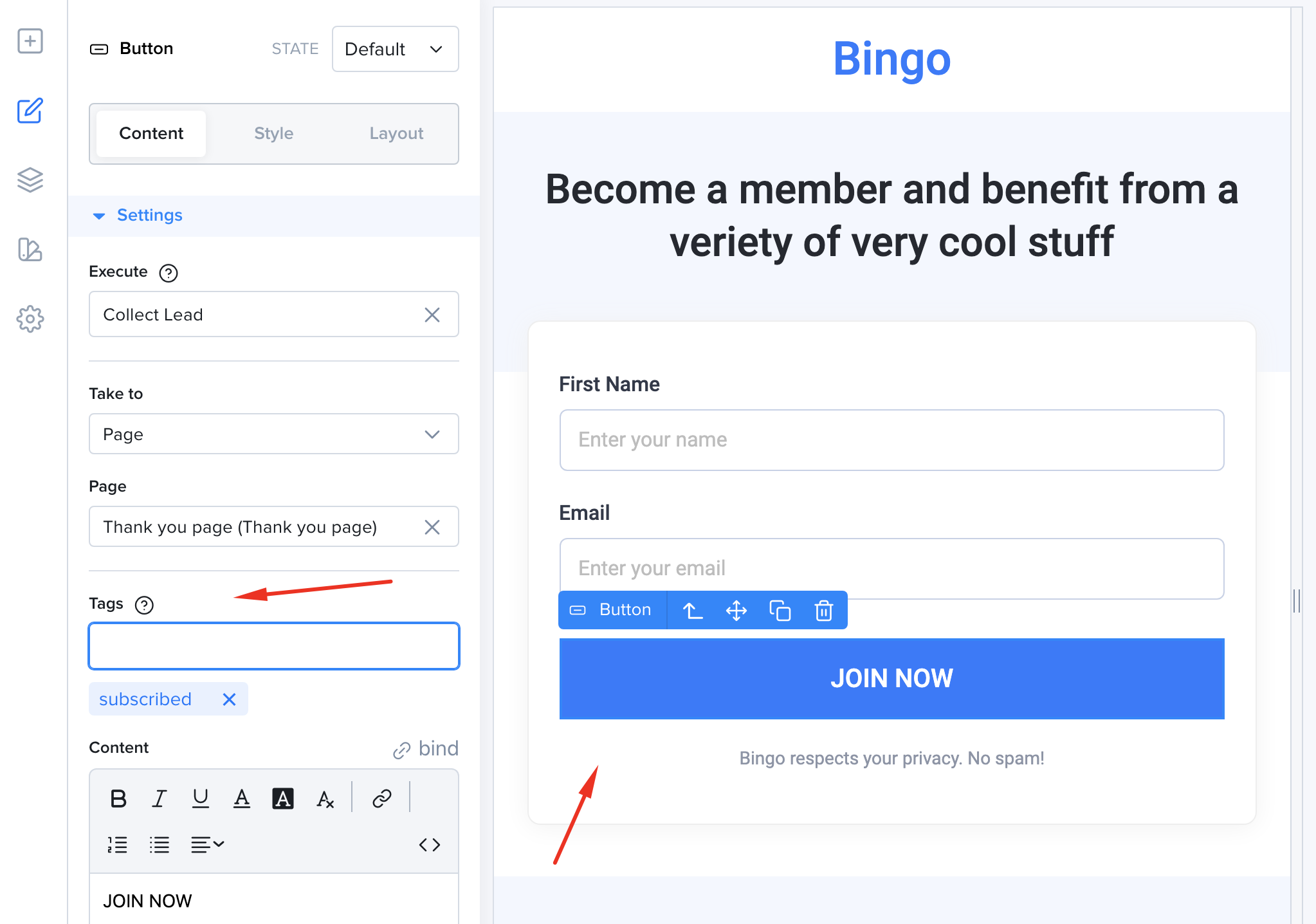 Now whenever a visitor fills the above contact form, they will be tagged with the subscribed tag.
You can create a segment for your subscribers and set the filter to only include contacts that have the subscribed tag.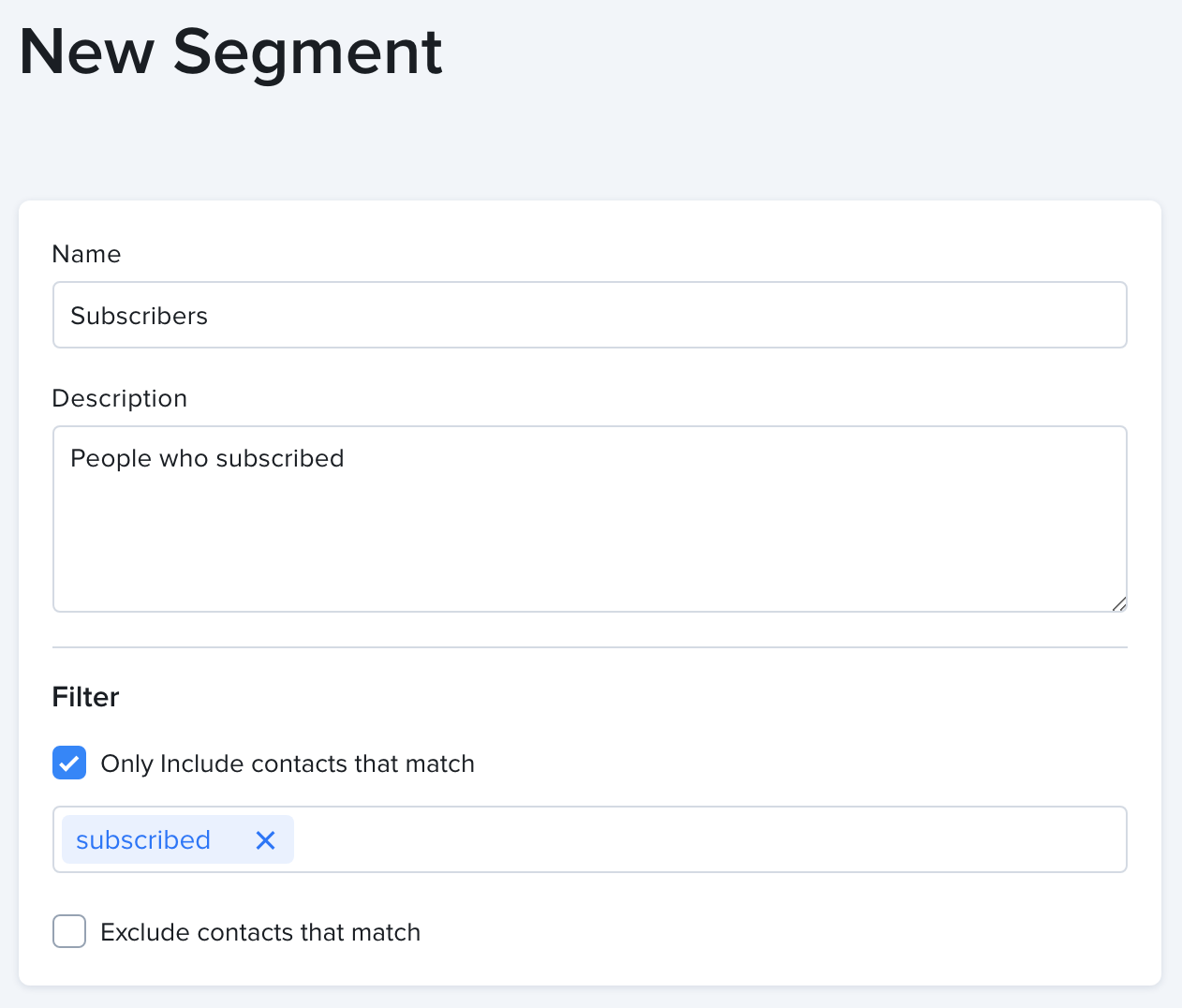 Check out integrations to learn how to sync your segments with third party providers like email services or webinar platforms.