Let's create a lead generation funnel to collect emails or phone numbers from your prospects and build a list of leads.
When creating the funnel, feel free to open any page to edit it in the Page Builder.
Creating a New Funnel
To create a new funnel, click on Funnels on the sidebar then on New Funnel.
Choose to Collect Leads.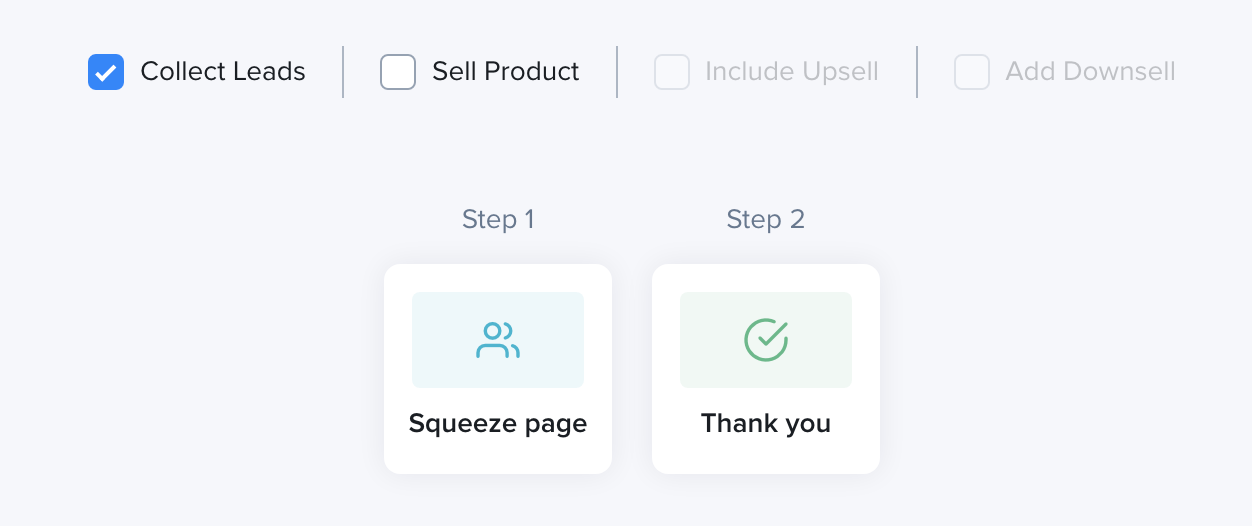 Choose a theme for your funnel then click Create my Funnel.
Enter a name for your funnel and a URL then click Open the Funnel.
You have now created a funnel and opened it in the funnel builder.
A lead generation funnel is composed of a Squeeze Page and a Thank You page. A common practice is to have a Squeeze Page in front of an e-commerce funnel.
Now you can open each page in the Page Builder to edit it to your liking.
Recommendations