A sales funnel is a series of pages that your customer goes through in their buying process.
The funnel builder allows you to build your funnel in a simple yet intuitive manner.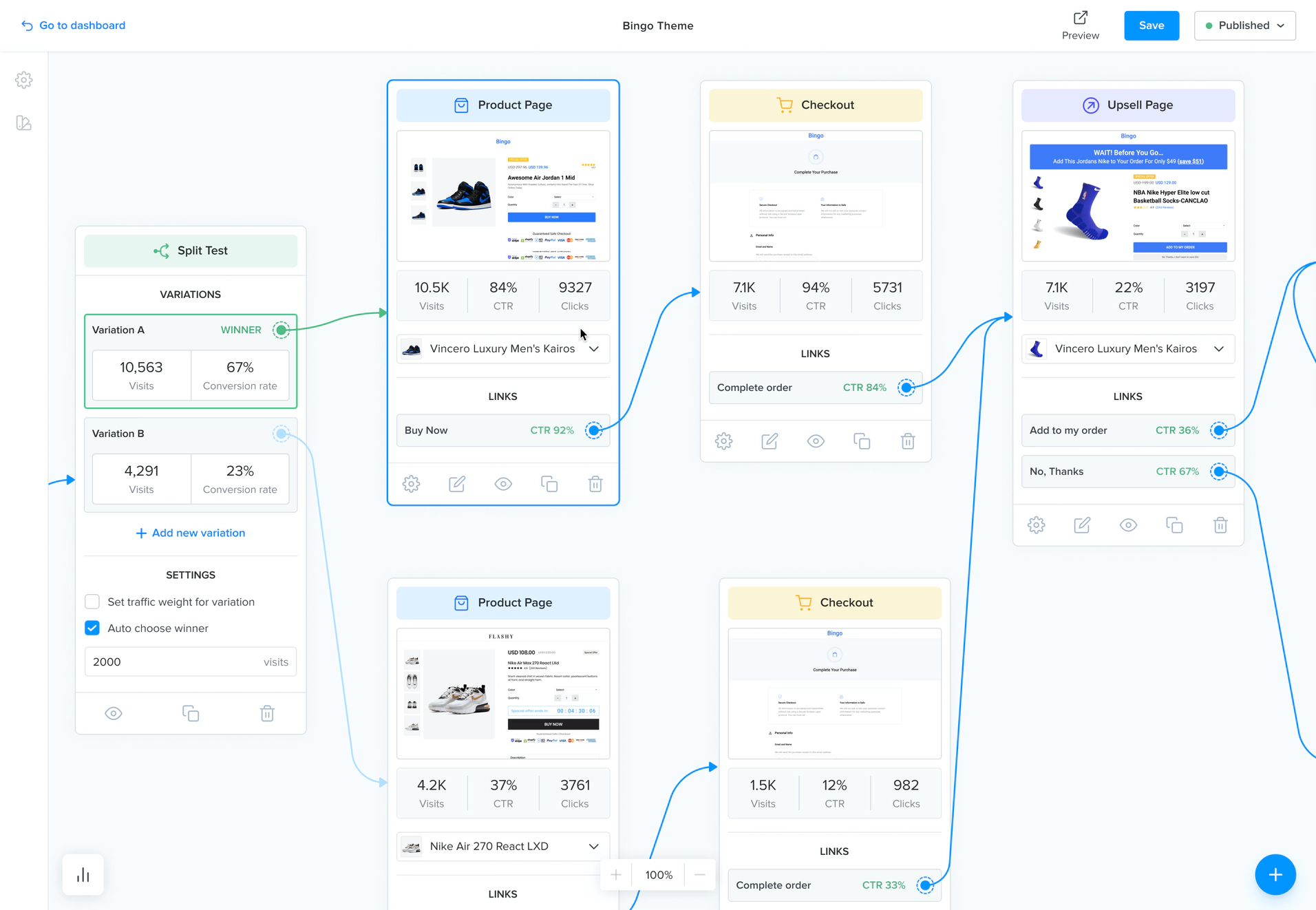 Navigation
To navigate around the funnel builder, you can:
Pan around by clicking an empty area and dragging around
Scrolling up and down to zoom in and out
Adding Funnel Pages
You can add a page to your funnel in two ways:
By clicking the + icon on the bottom right corner
By dragging a link and releasing the mouse on an empty area
Editing Funnel Pages
You can edit a page in the page builder in two ways:
Clicking on the page thumbnail image
Clicking on the edit icon at the bottom of the page node
This will open the page builder where you can edit the content of your page.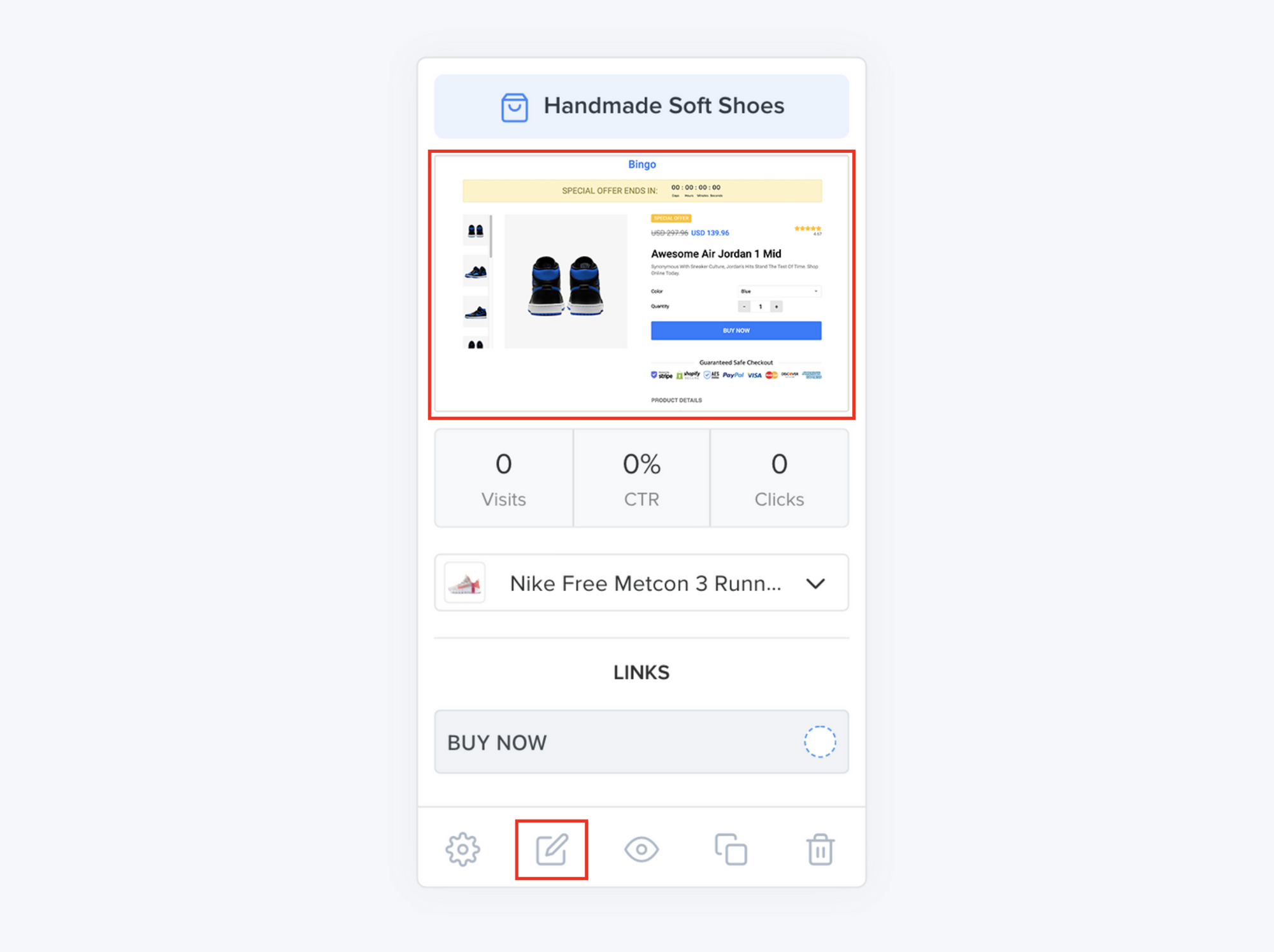 Funnel Page Types
There are several page types that you can choose from. Each page type can be used for a different purpose.
We go over each page type in details on the Funnel Page Types page.
Page Links
Links, buttons and forms in your pages appear on the Funnel Builder as a blue circle. You can click and drag each link onto another page to create a connection or onto a blank area to create a new page and connect it to your link.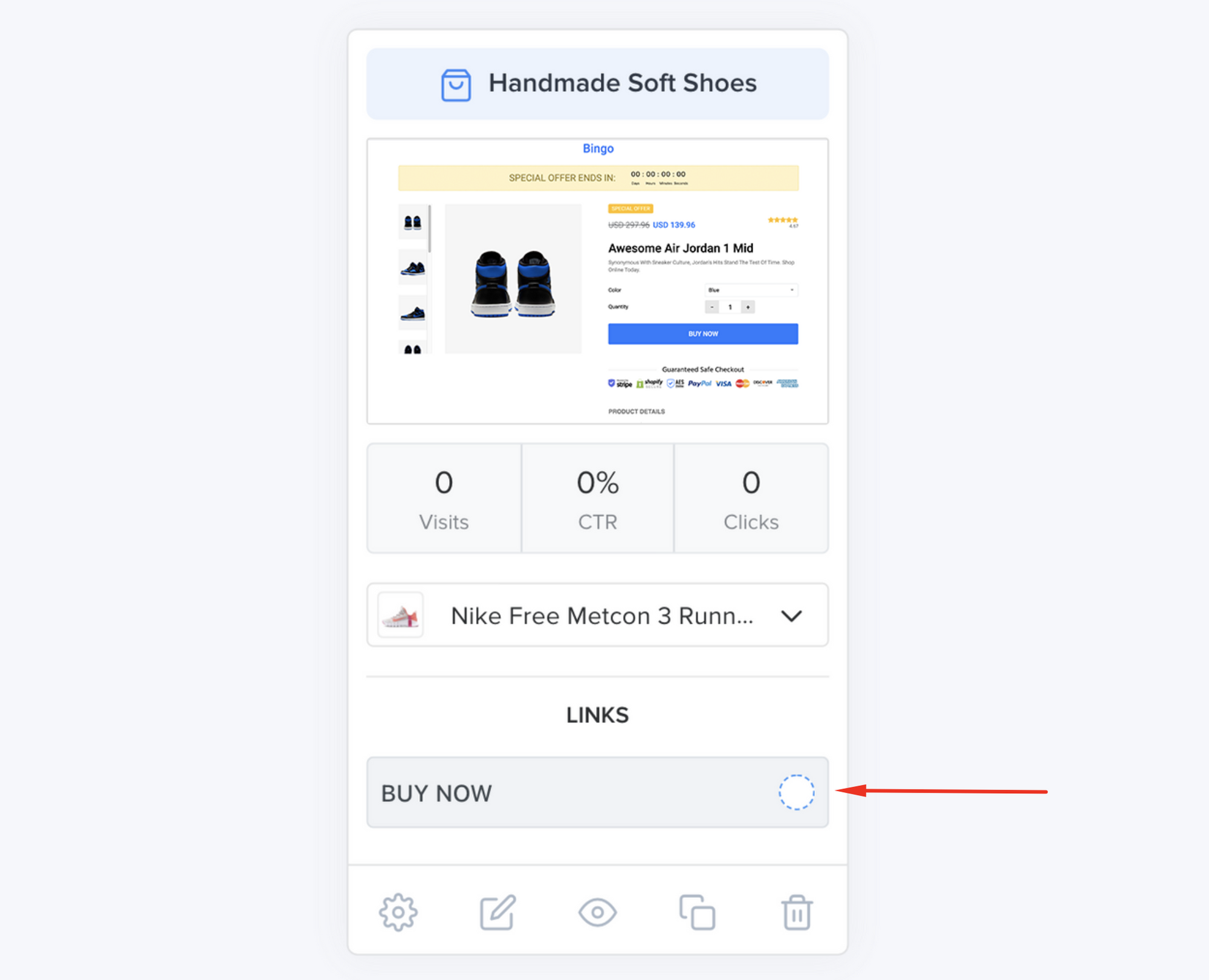 Funnel Styles
Funnel styles allow you to keep your styling congruent throughout all the funnel pages. By changing a color or size here, it also gets changed on all the page elements that use that same style.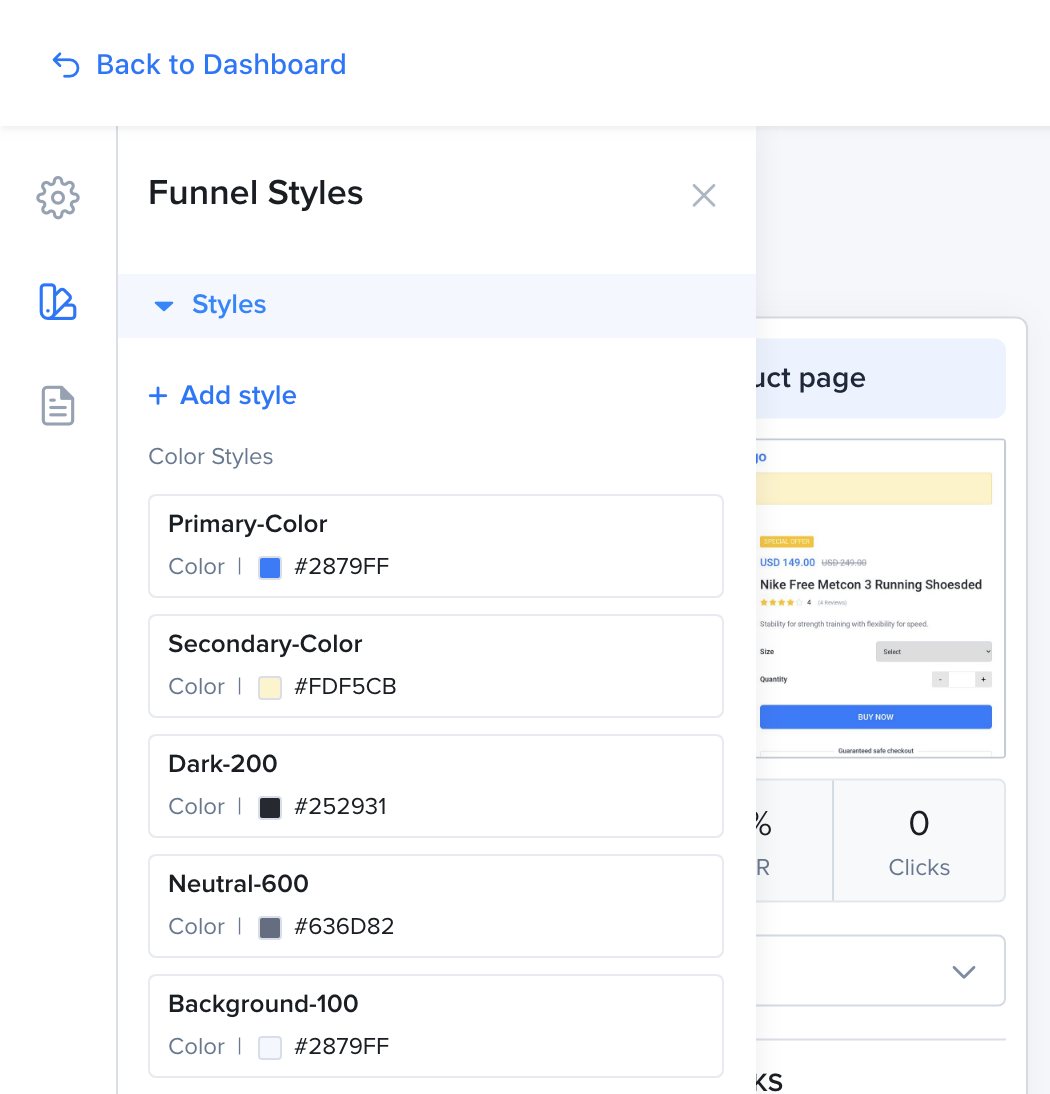 Analytics
On each page on the funnel builder, you can see the page visits, your CTR (click through rate) and number of clicks on that page.
This data helps you find out where your visitors are dropping and pin point areas that need to be fixed in order to improve performance.
This data is related to a time frame that can be changed by clicking the icon on the bottom left corner of the funnel builder.