LightFunnels makes selling products and collecting leads online fast and easy. It is a web based platform you can use to create sales funnels without needing to write a single line of code.
Use LightFunnels to setup your sales funnel in minutes. Get access to all features for free and start selling today!
Key Features
The Funnel Builder
The funnel builder allows you to create and edit your funnels by dragging, dropping and connecting your funnel pages, giving you a birds eye view of your customer's journey.
Easily add product pages, blog posts, one click upsells, downsells, order bumps, squeeze pages.
Learn more on Funnels.
The Page Builder
Use the LightFunnels Page Builder to create and edit each funnel's page without writing a single line of code.
It can all be done by dragging and dropping elements and editing their settings on the sidebar.
The page builder reads data from your products and automatically populates your pages with relevant information to speed up your workflow.
Learn more on Page Builder.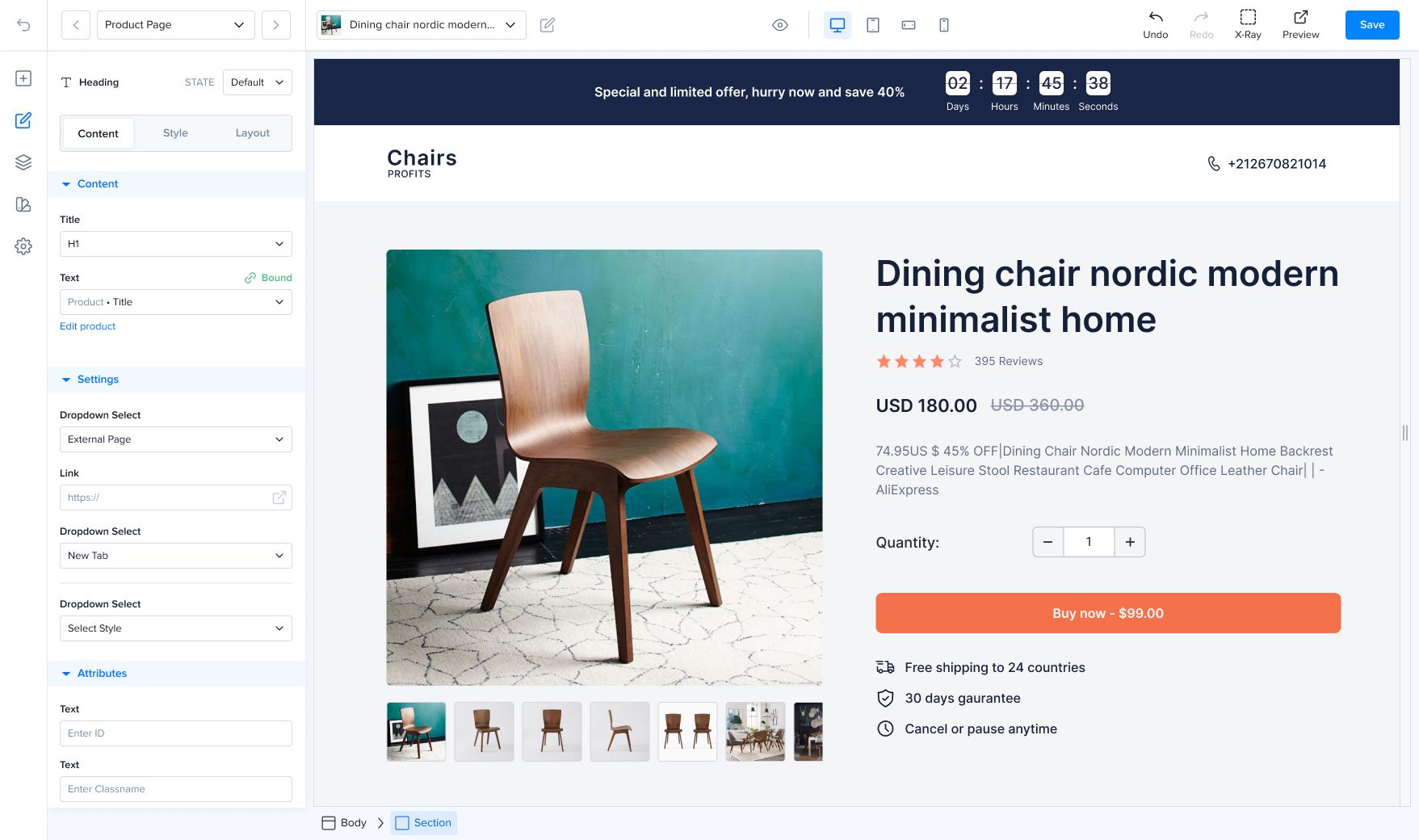 Themes
LightFunnels comes packed with many ready to use themes that perform well on all devices from desktop to mobile.
These themes give you a good head start and set you up for selling in minutes.
Learn more on Funnel Settings.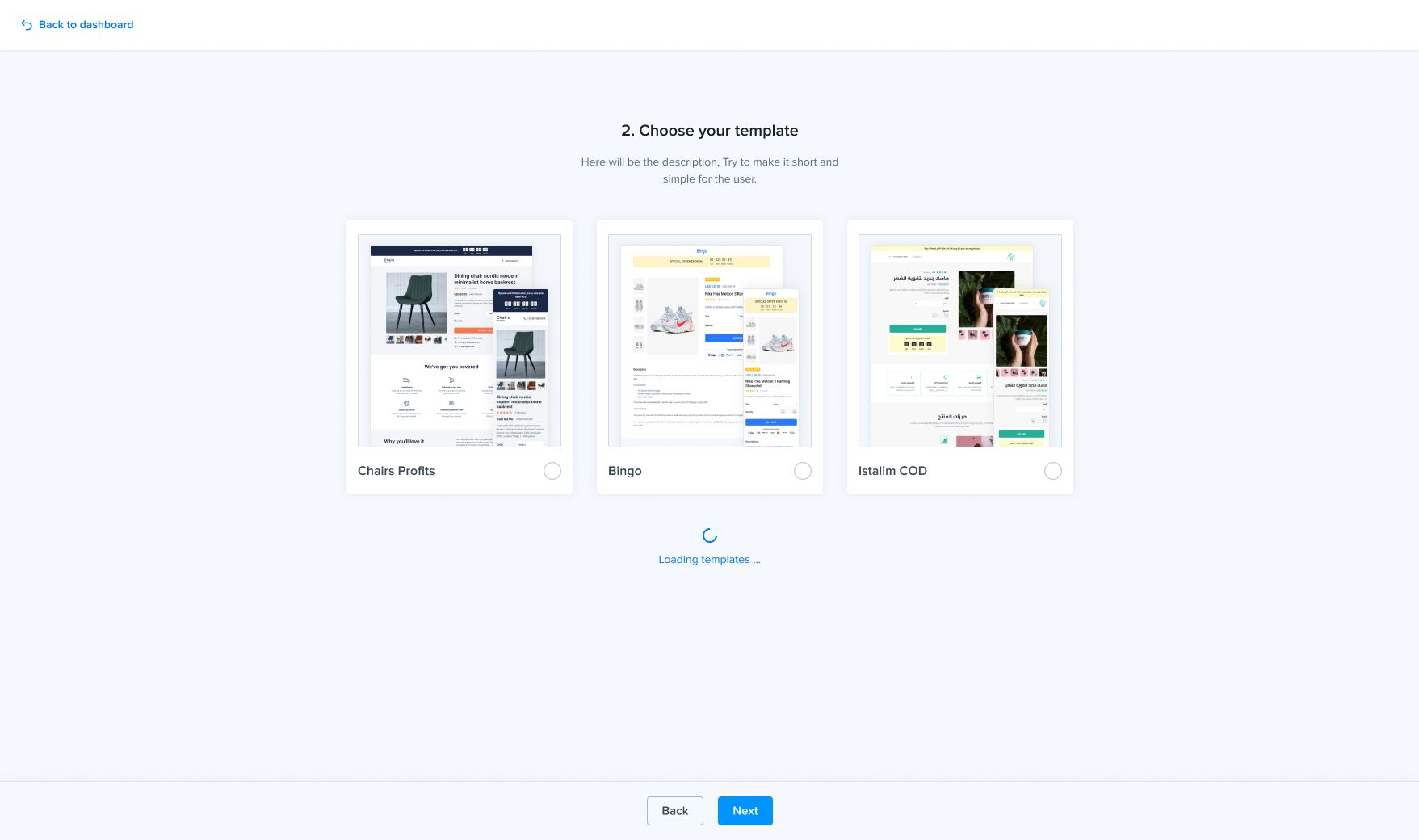 Analytics
Keep a close eye on your funnel performance with a clear view of the most important KPIs using Analytics.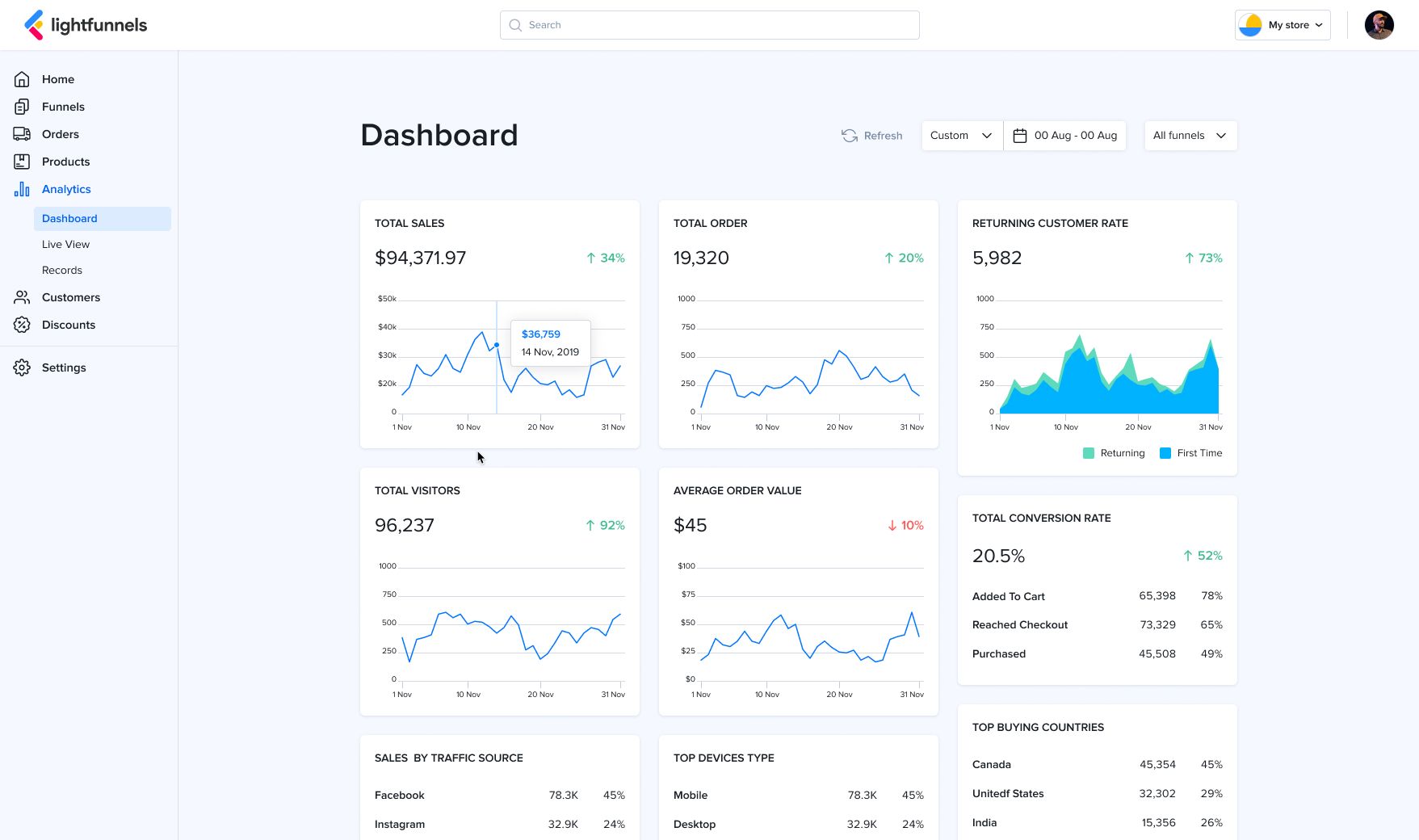 Order Management
Edit your orders, fulfill items, process refunds all in one place. Learn more on Orders.
Abandoned Checkout Recovery
Automatically send checkout recovery emails to visitors who left before completing their purchase. Learn more on Abandoned Checkouts.
Fast Page Load Speeds
We use cutting edge cloud technologies to host your funnels in different regions of the world with advanced caching. This allows for blazing fast load speeds for your funnel pages.