Introduction
MercadoPago is a renowned payment gateway in Latin America, offering a seamless and secure solution for businesses to accept payments online. With its robust infrastructure and user-friendly interface, MercadoPago ensures that businesses can cater to their local audience by accepting payments in local currencies. This guide provides a comprehensive walkthrough on how to integrate MercadoPago into your system and the importance of currency alignment.
Currency Compliance with MercadoPago
Understanding Currency Requirements
Consistent Currency Transactions: Ensure that payments made through MercadoPago align with the currency of your registered MercadoPago account. For example, if your account is associated with the Argentine Peso, all transactions should be conducted in this currency.
Aligning Your Online Store's Currency:
Your online store or sales funnel's currency should mirror the currency of your MercadoPago account. If your account is set up with the Argentine Peso, your online store's offerings should also be priced in Argentine Pesos. This consistency ensures a smooth transaction process, with no currency-related hitches.
Step-by-Step Integration Process
Setting Up MercadoPago
Go to Settings.
Proceed to Payment Gateways.
Click on Add Payment Gateway.
From the list, choose Mercado Pago.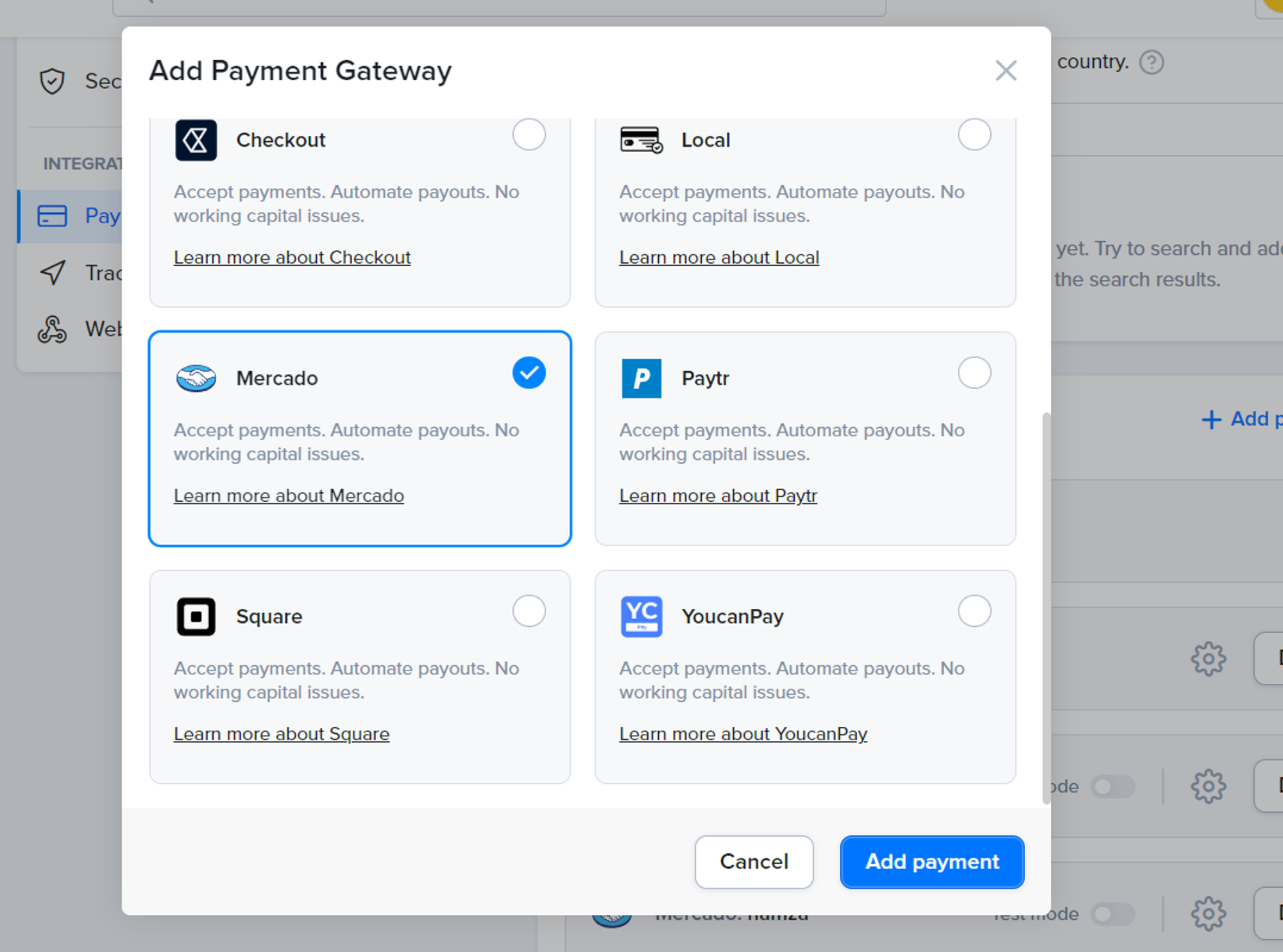 Add the necessary fields with your information.
Finalize by clicking Add Mercado Pago.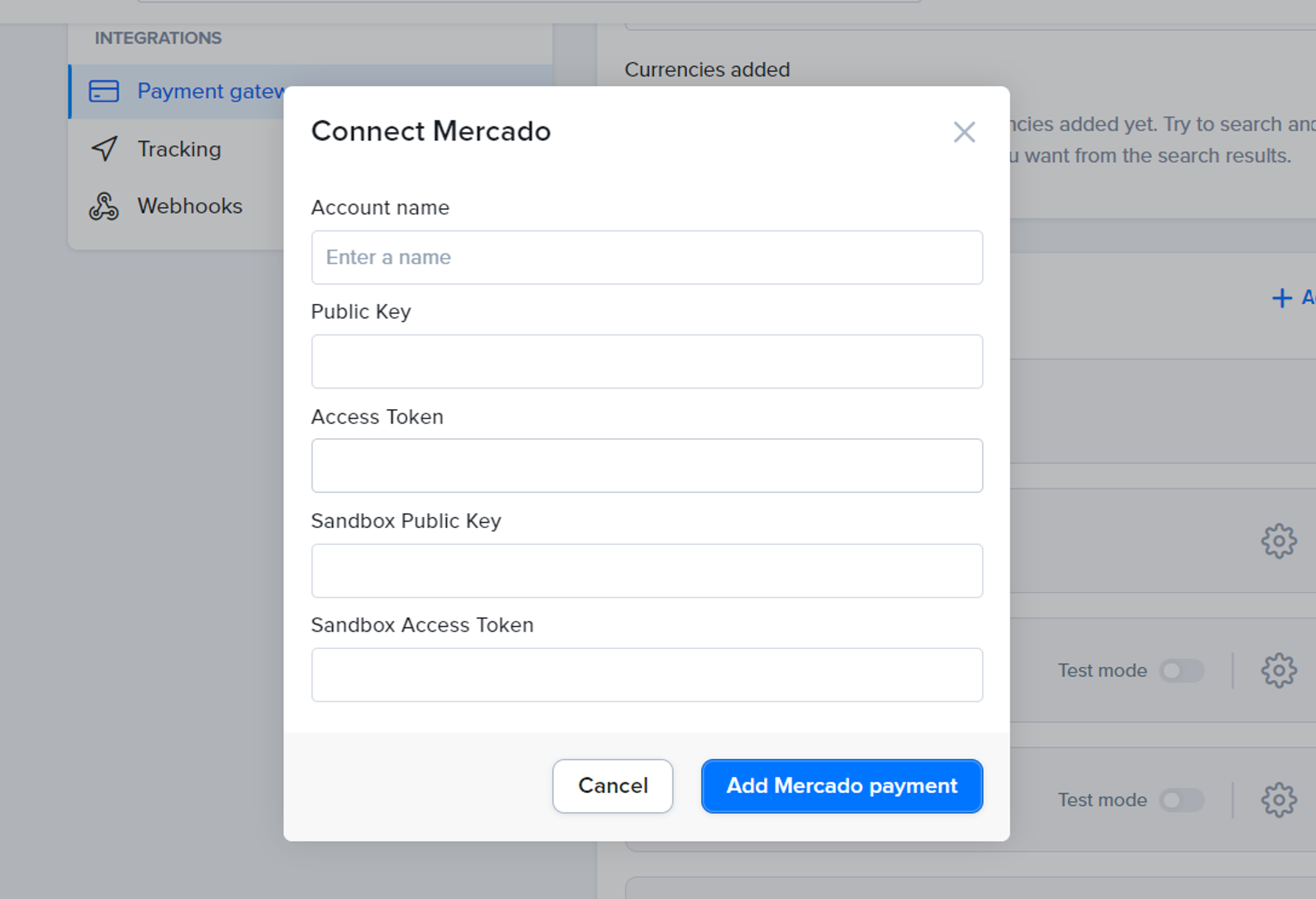 Applying Configuration Across Funnels
Once you've tailored the Mercado Pago configuration, it will be universally applied to all funnels linked to your account.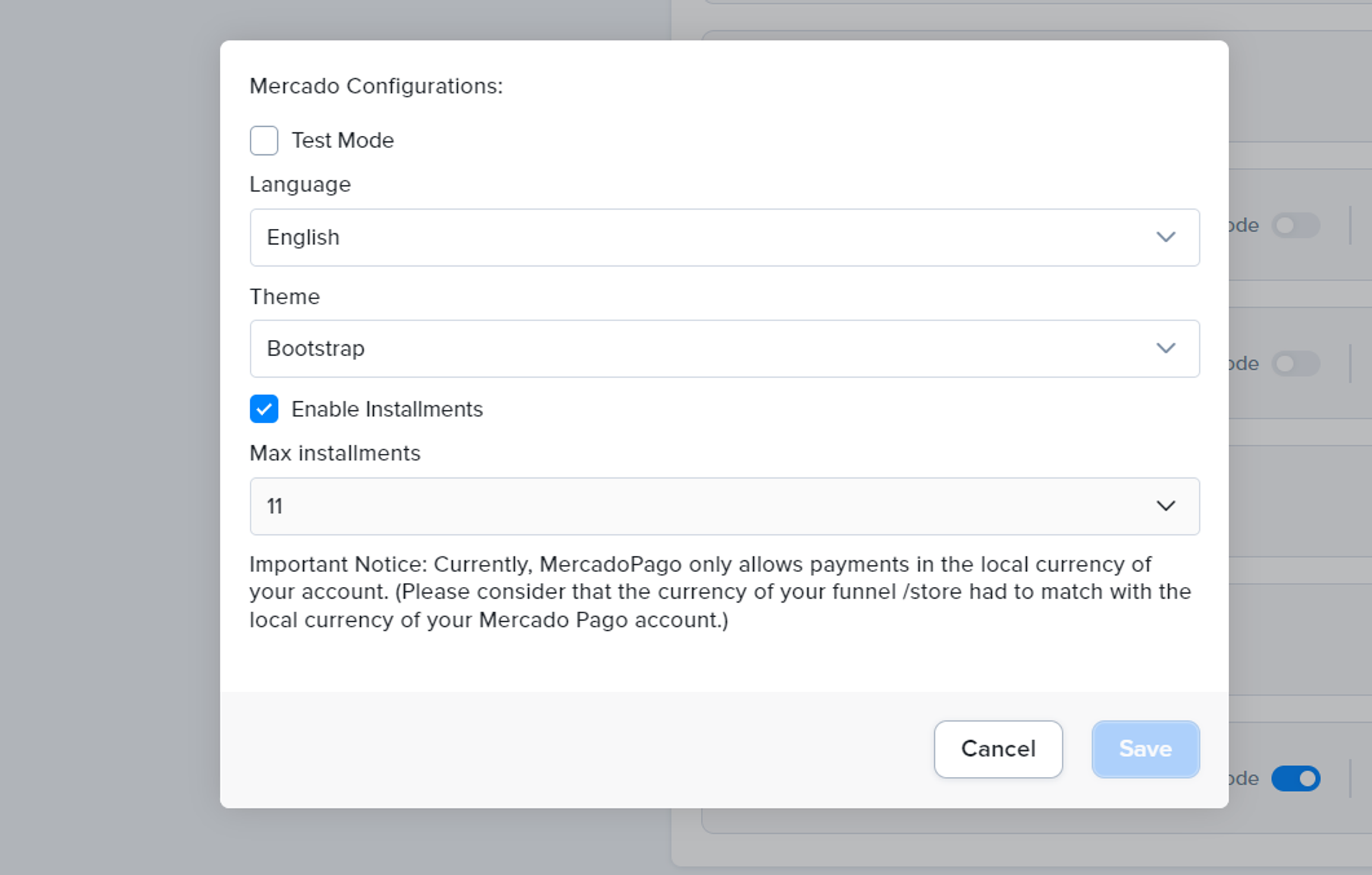 For users managing multiple funnels: To adjust the configuration of a specific funnel, simply go to that funnel's Settings. Changes made here will be funnel-specific.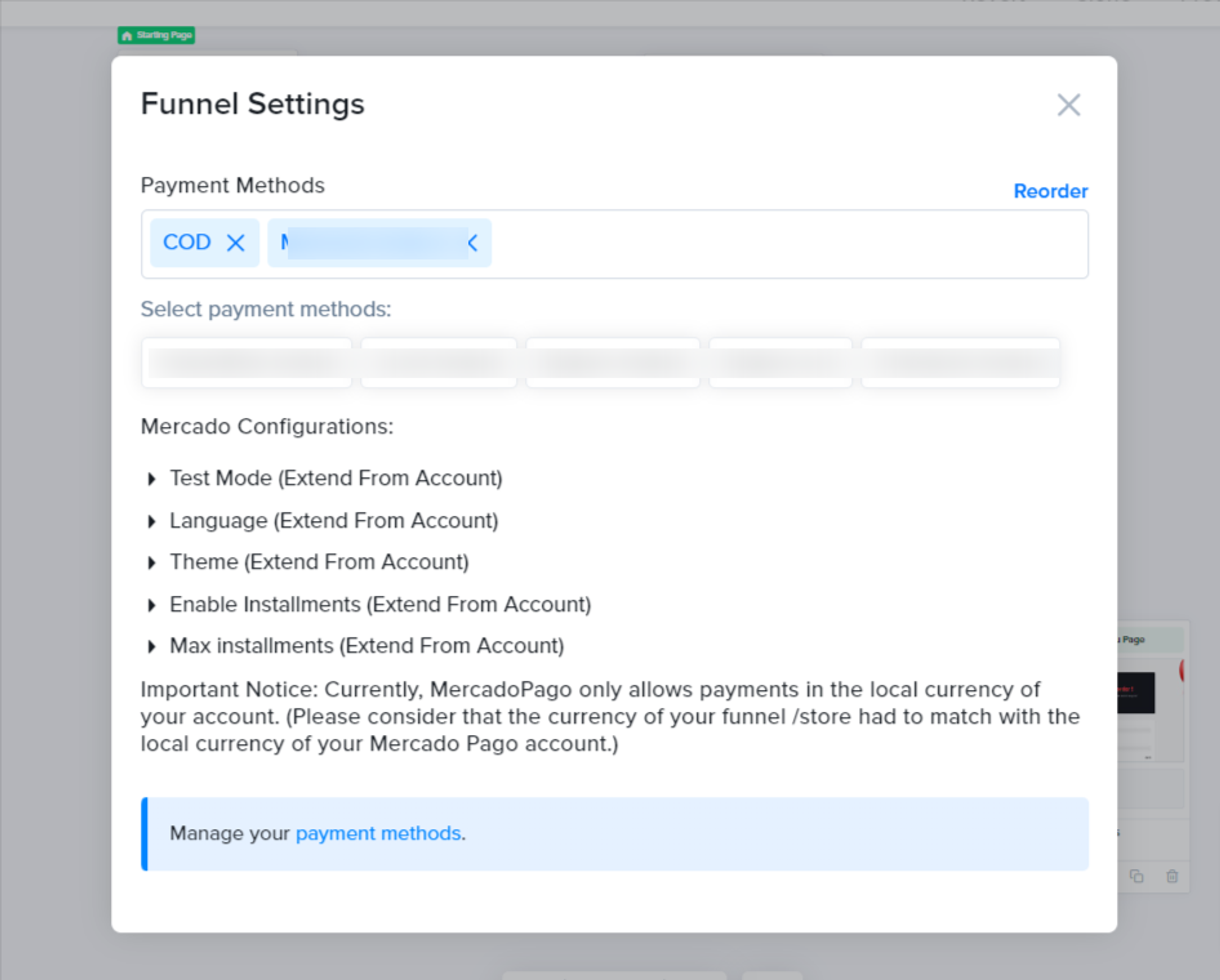 Always ensure your currency settings are in sync with MercadoPago's stipulations to guarantee smooth and successful transactions.
Happy selling 💸💸💸