A funnel is a series of pages a buyer goes through when buying a product online. For example, they learn about the product on the product page and they fill their personal information on the checkout page.
Each page has a different purpose. When put together, those pages form what we call a funnel.
Example
Let's take a simple example. Say you want to buy new shoes online. You will first see the product page that has all the information about the product that you want to buy.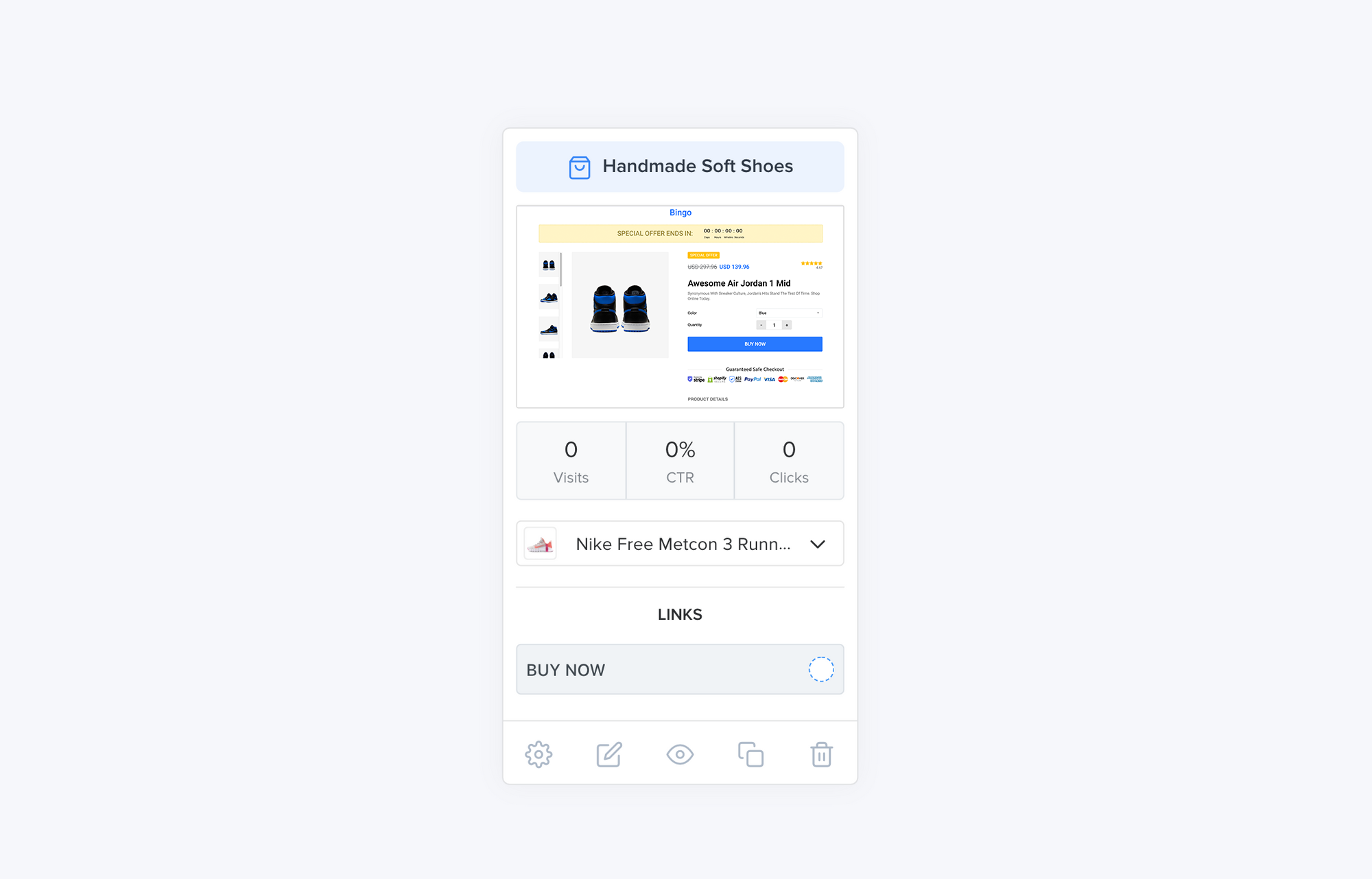 Once you decide to buy, you click on the BUY NOW button and it takes you to the Checkout Page.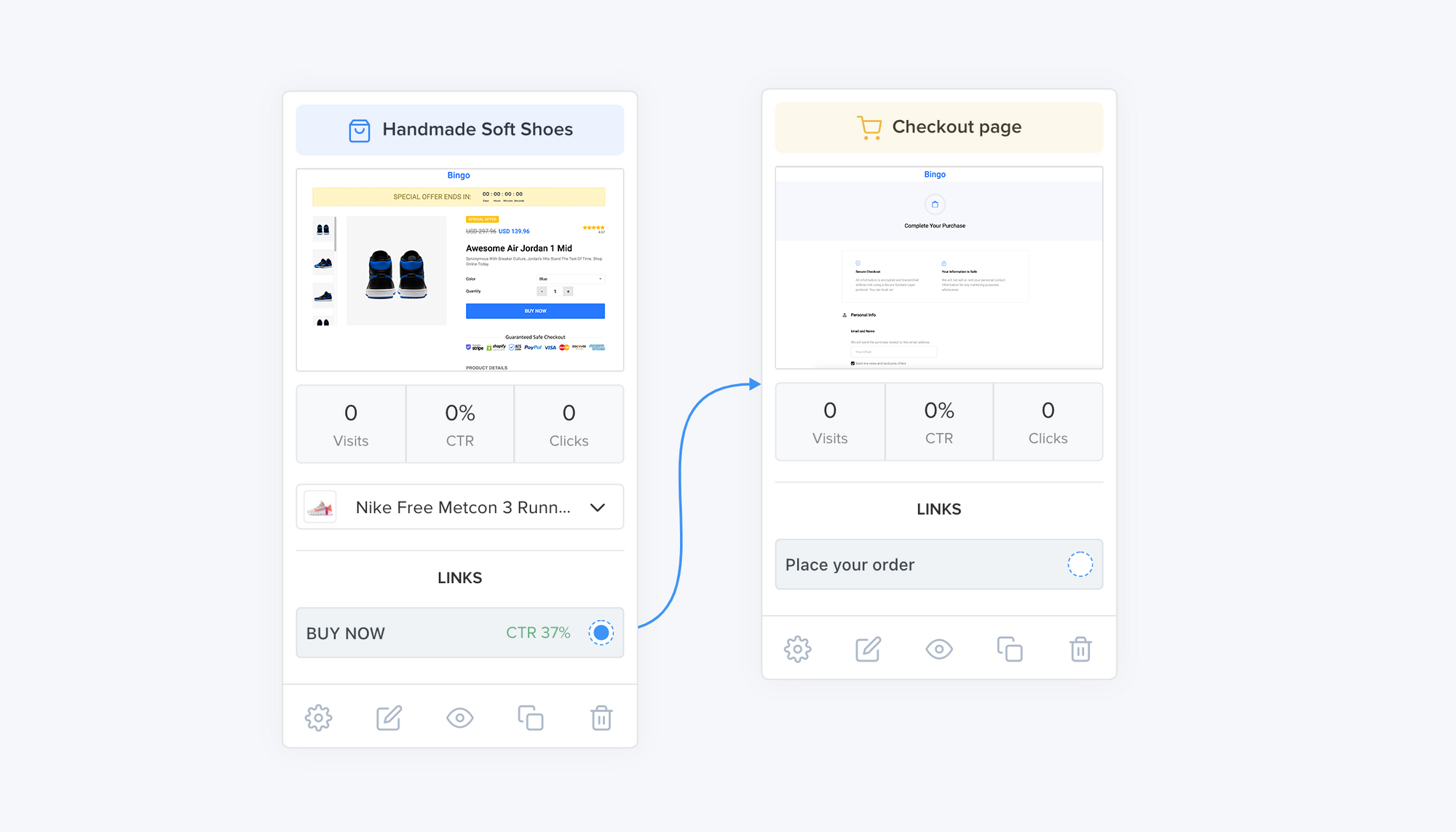 After filling the checkout information, your order is completed and you go to the Thank You page.
The above is an example of the most simple funnel. Funnels get a lot more interesting when we start adding other pages like upsells, downsells and squeeze pages.
What is special about funnels?
The example above represents the most basic form of a funnel where the prospect learns about the product then completes the checkout.
Other supported funnel pages include:
Squeeze page - Used to collect emails or phone numbers of leads
Article page - A blog post that talks about a product in order to warm the prospect before inviting them to buy
Upsell page - A page that comes after the checkout page but before the thank you page where the buyer is presented with a second offer that is related to the product they have just bought. Upsell pages are very powerful as they allow you to easily increase your average order value. More on those on One Click Upsell.
Downsell page - Similar to the upsell pages, downsell pages are used to give a better offer to the buyer after they have declined the upsell page's offer.
You can learn more about each funnel page type under Funnels.